Thank you for your interest and we know that you've come to the right place, because not only are we experts in luxury hair extensions, we specialize in life-changing transformations! It has always been about more than the hair for us and we promise you will leave feeling confident and beautiful. Whether you're looking for a small (or big) change, need help with hair loss or just want to treat yourself before a special event, we are here to create an unforgettable experience customized especially for you!
How Do Luxury Hair Extensions Work?
We offer multiple methods, all using hand tied hair. Our methods require zero glue, tape or fusion bond to minimize damage to your natural hair. Luxury hair salon extensions can be for length, volume or both! Extensions are also a great option for playing with hair color and not compromising the integrity of your natural hair.
With proper at home care you can expect the hand tied hair to last 6-9 months with maintenance appointments in the salon every 6-8 weeks.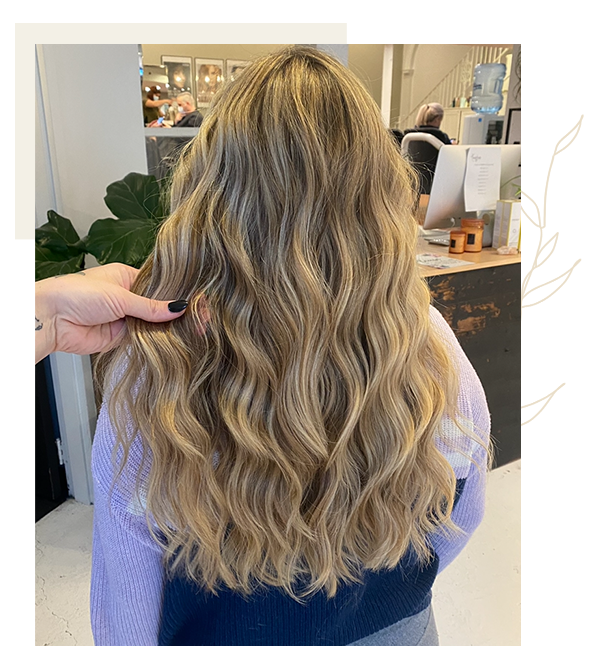 Ready for a Consultation?
To set-up a consultation, fill out the form below. This form will help to determine whether you are a good candidate for our extension methods or if we need to recommend another approach. Once the form is completed, we will reach out to schedule a video consultation within a week. During the video call we will discuss your hair goals, provide more information, and share a more accurate price quote.